Group "Nanochemistry"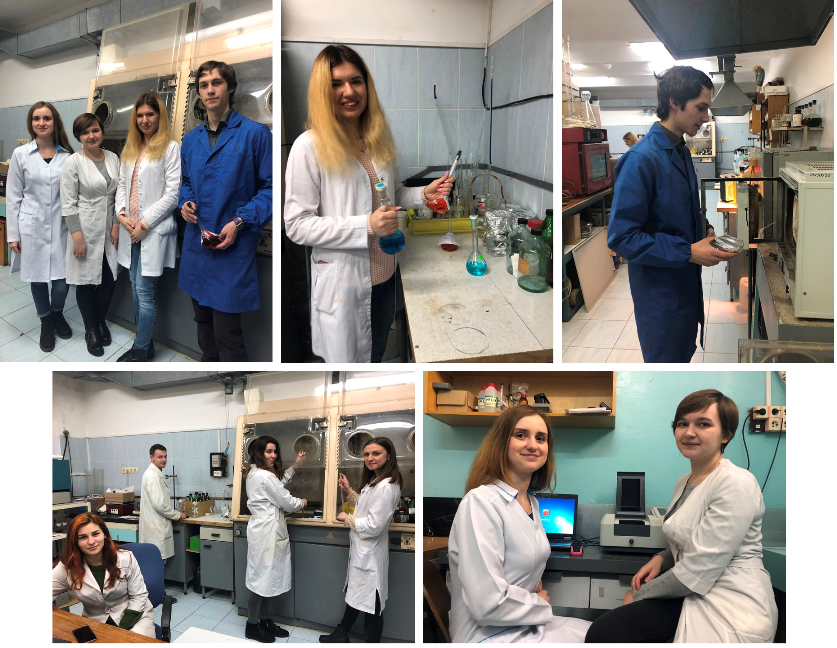 The scientific student group "Nanochemistry" was founded on September 15, 2011 by the order of the rector at the number 1-196. Its head was Associate Professor of the Department, associate professor, Ph.D., Ivanenko Iryna Mykolayivna.
The main task of the student scientific group "Nanochemistry" is the interest and attraction of the students of the chemical-technological faculty to active research work. The purpose of the circle is self-introduction, but with the direct participation of the leader, the experimental work of students and the disclosure of its main results through participation in All-Ukrainian and International scientific and practical conferences, publication of articles in professional and international publications, quoted by science-based databases.
In different years the size of the circle varied from 7 to 30 students at a time. During 7.5 years of its existence, the group participated in more than 25 International and 15 All-Ukrainian conferences with publication of about 120 abstracts and 30 articles.
The scientific topics are:
Synthesis, adsorption and photocatalytic properties of nanocomposites based on TiO2;
Synthesis and functionalization of nanosized electrocatalysts on the basis of modified activated carbon;
Investigation of photocatalytic decomposition of azo dyes with modified nano oxides by carbon adsorbents;
Development of the latest nano-disperse catalysts based on Ni-, Co-spinel and their composites;
Adsorption extraction of iodine by nanocomposites based on activated carbon;
Removal of copper from aqueous solutions by nanocomposite carbon adsorbents;
Adsorption extraction of phenol by nanocomposites based on activated carbon and carbon nanotubes;
Synthesis of nanodispersed magnetic adsorbents;
Synthesis and studying of photocatalytic activity of nanodispersed zinc oxide;
Synthesis and research of photocatalytic activity of nanocomposites on the basis of zinc oxide and stationary oxide;
Synthesis of modified nanosized titanium oxide and research of its structural and adsorption properties;
Synthesis of nano-dispersed nickel ferrites and composites on their basis and many others.