06.06.2019. Delivery of Masters Diplomas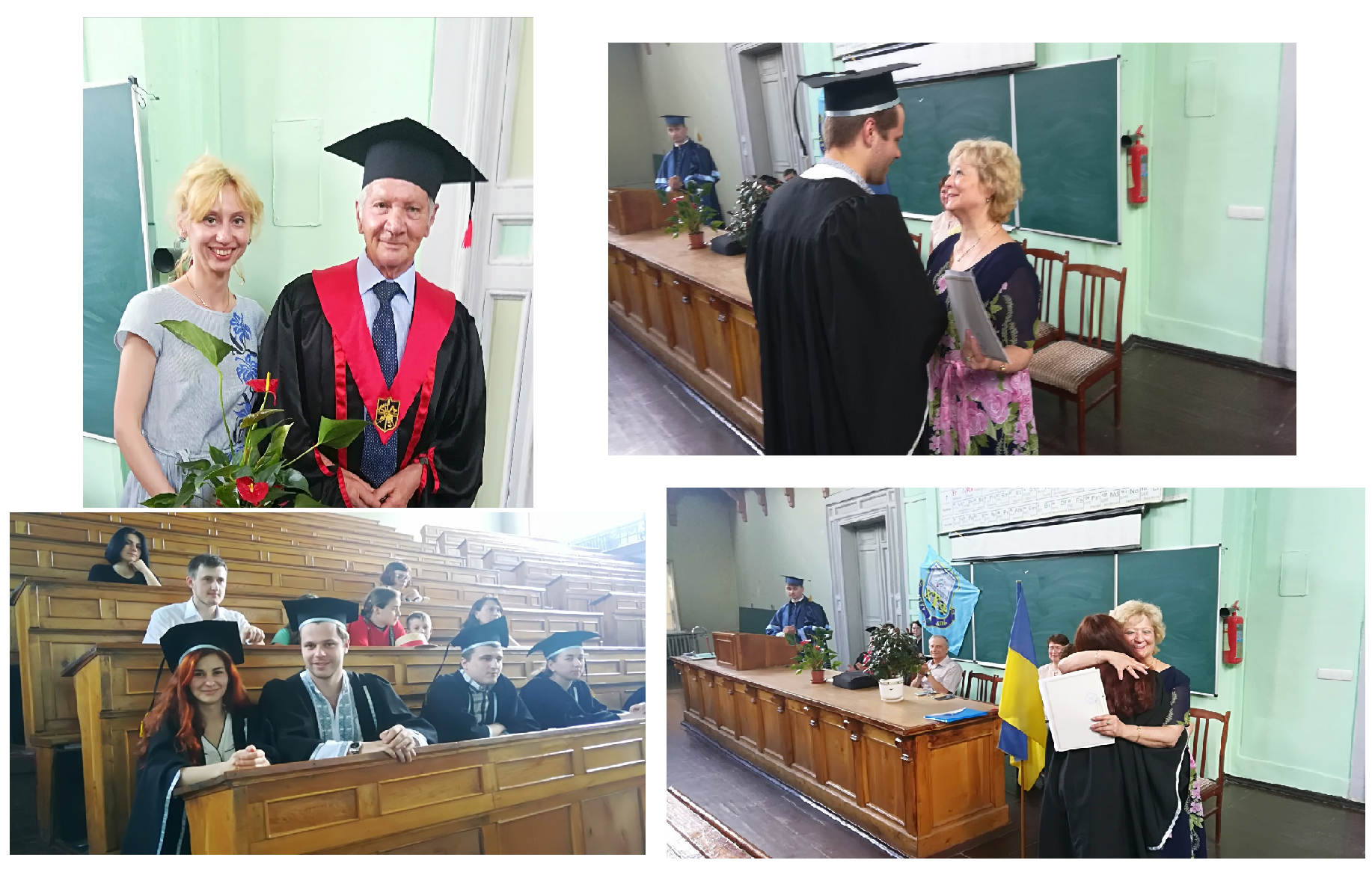 16.04.2019. 15 years of the contest "All-Ukrainian Youth Water Prize"
02.04.2019. Attention! Vacancy from Ecosoft!
The international production company Ecosoft, specializing in the production of water treatment and purification solutions, announces a vacancy for an Engineer for quality.
25.03.2019. Congratulations to Professor Astrelin I.M.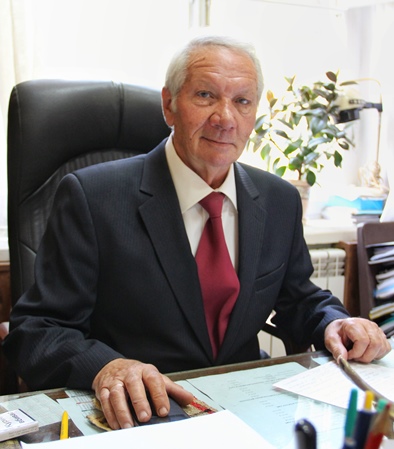 Congratulations to Professor Astrelin I.M. for receiving of the "Award of the Cabinet of Ministers of Ukraine for the development and implementation of innovative technologies" for collective work "Development and introduction of innovative technology for the production of environmentally friendly agro-efficient mineral fertilizers on the basis of new types of phosphate raw materials" in conjunction with "Sumykhimprom" (co-authors: Vakal S.V., Volkov V.M., Dudka V.O., Karpovich E.O., Maksimenko B.O., Plyatsuk L.D., Skop S.V., Shkarupoy S.P., Shchipanovsky O.O.).
12.02.19 Open Day of The Faculty of Chemical Technology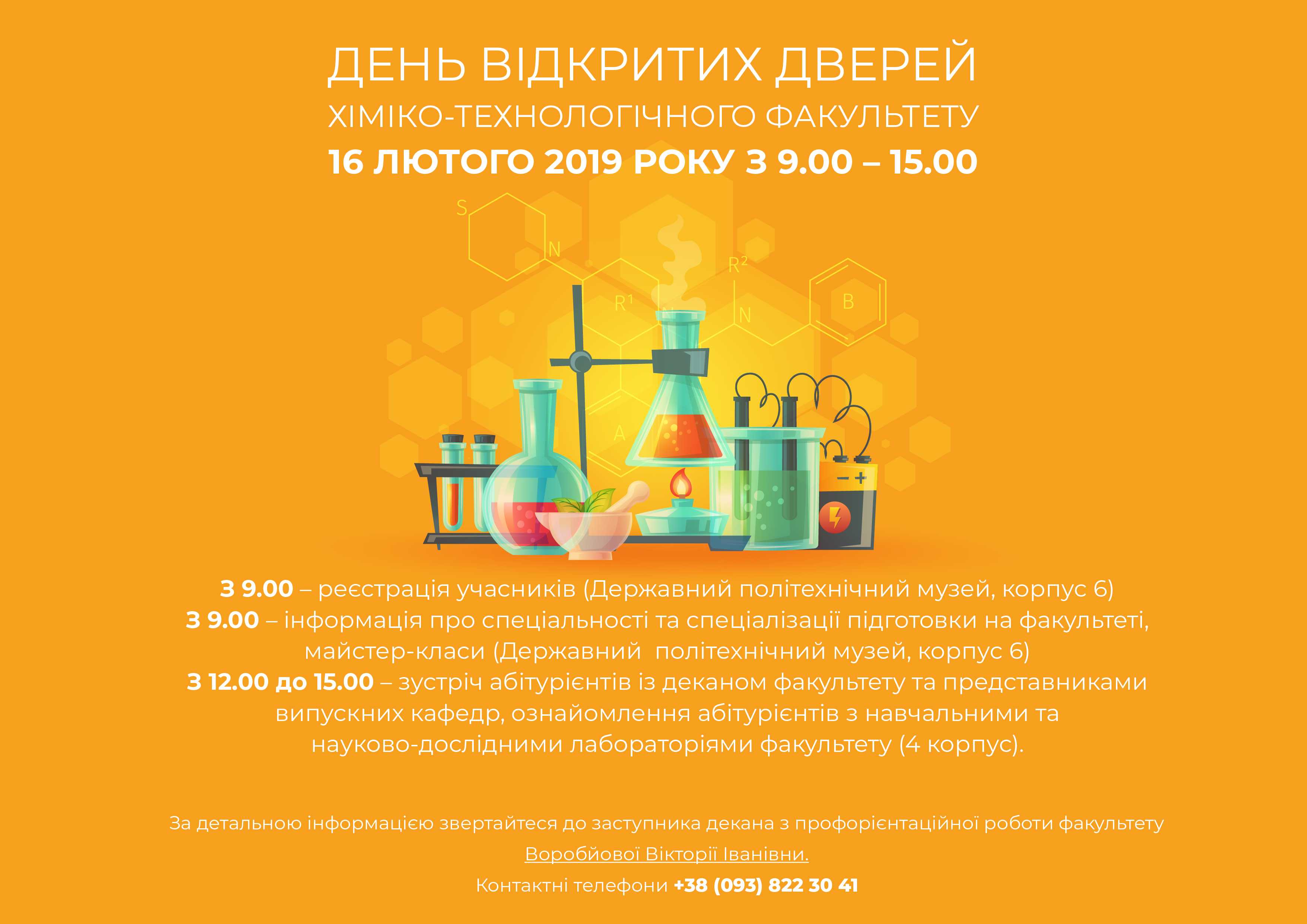 05.02.19 The Faculty of Chemical Technology invites entrants to take part in the All-Ukrainian Olympiads of the Igor Sikorsky Kyiv Polytechnic Institute on chemistry and biology.
08.01.19 The Report of Exam Commission since 18.12.18 till 21.12.18
20.12.18 The defense of master's works has firstly taken place at The Department
Students of the group ХН-71 мп, internshiping at the University of Southern Korea, Sergiichuk Dmytro and Gerchenova Yuliia, have defensed master's works remotely.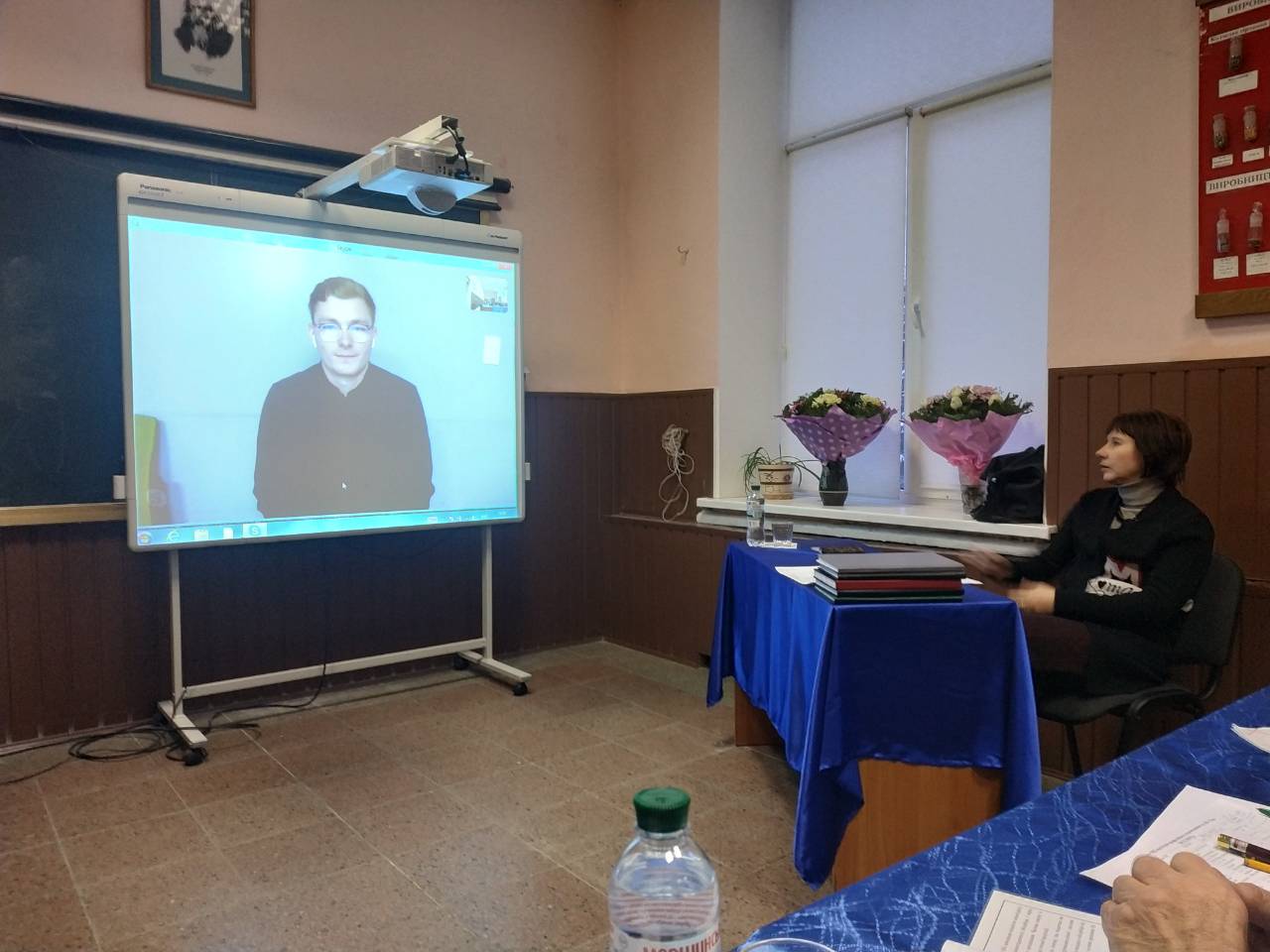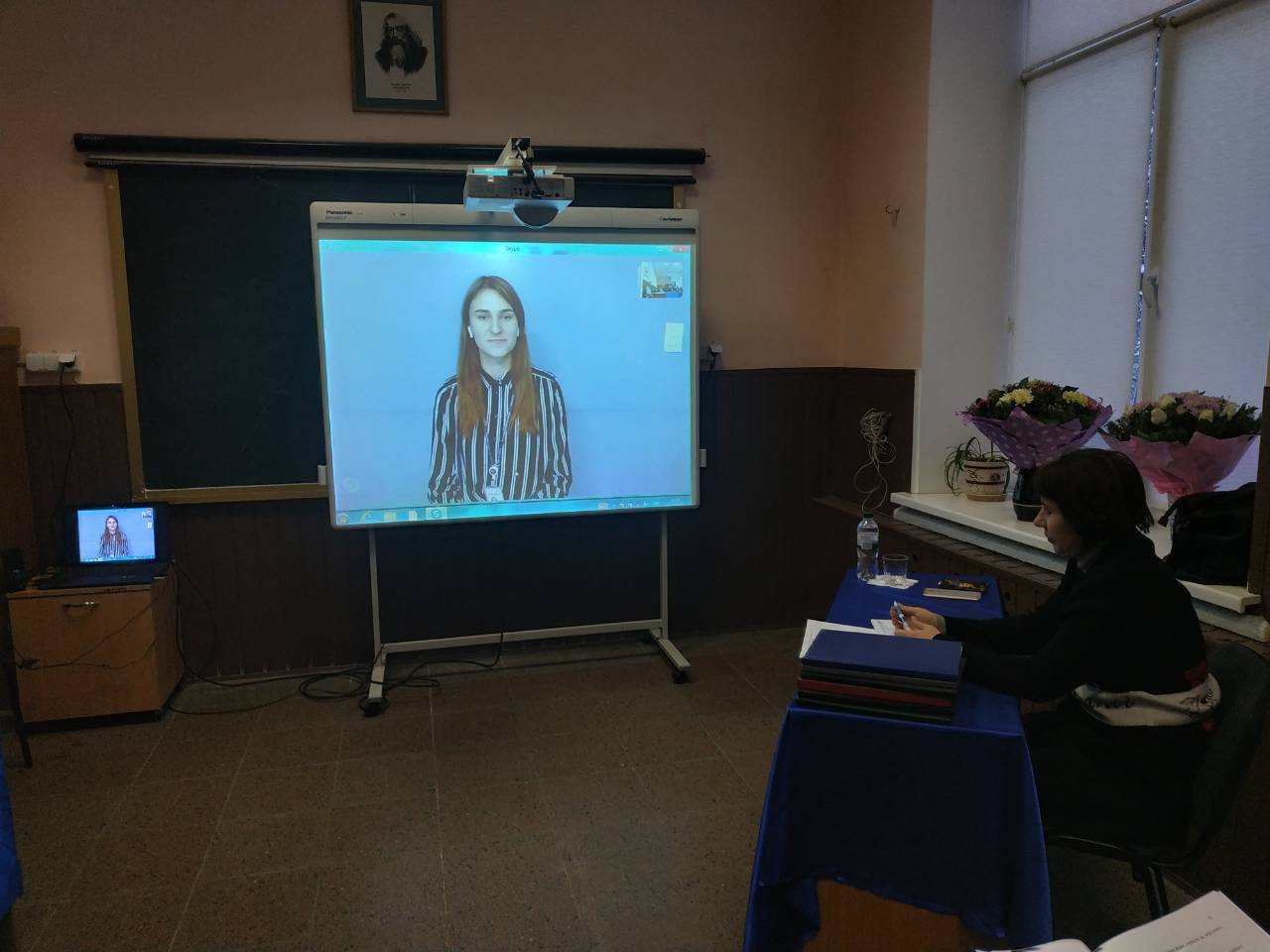 06.12.18 Announcement about the beginning of reception of works for the Contest "Ukrainian Junior Water Prize 2019" - The National Stage of International Contest "Stockholm Junior Water Prize"!
14.11.18 List of candidates for the KPI for the summer school in Norway in 2019
23.10.18 CONGRATULATIONS TO OUR EMPLOYEES KOSOGINA IRINA AND KYRII SVITLANA WITH A CHAKATON "Circular Economy Hackathon 2018"

12.10.2018 ATTENTION STUDENTS! VACANCIES FROM INTERNATIONAL COMPANY ECOSOFT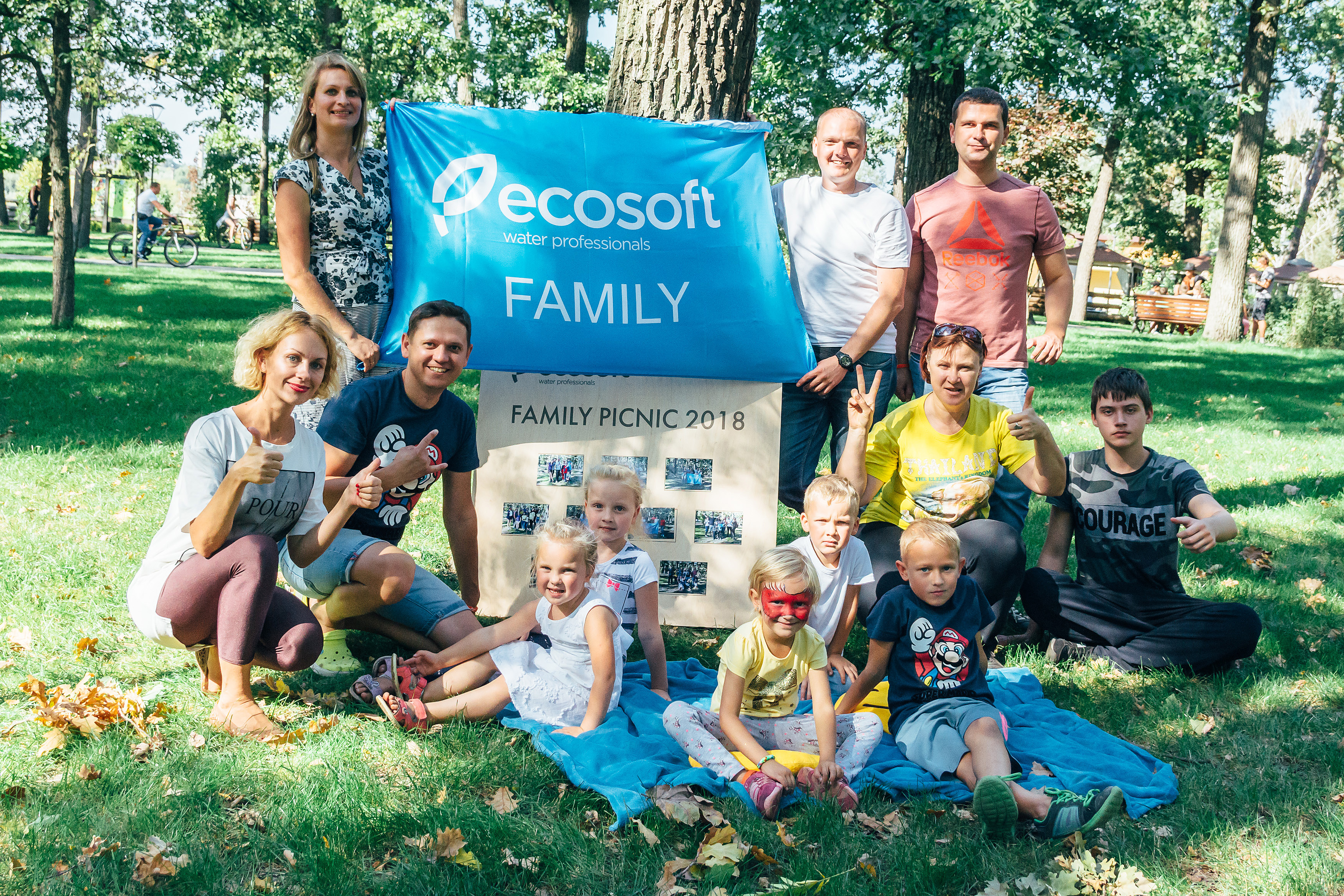 For more details click here
03.10.2018 ATTENTION!!! CONTEST FOR UKRAINIAN STUDENTS FOR MEMBERSHIP IN SUMMERSCHOOL (PROJECT WATER HARMONY EURASIA II)
05.06.2018 ATTENTION! FOR ENTRANTS FOR THE FIRST YEAR (MASTERS)!
Time for qualification exam and consultation
Qualification exam: on july 12th, 2018 at 11:00 aud. #150-4
Consultation: on july 11th, 2018 at 11:00 aud. #150-4
29.05.2018 Dear collegues! Attension! Begin to fill out the rating!
From May 29, 2018, grant access to the program for determining the rating of scientific and pedagogical workers for 2018/2019 year is opened.
You can download the file from "Кампус" section
"МетодичнеЗабезпечення-Загальноуніверситетські - Інструкція - "Інструкція користувача підсистема «Аналітично-статистичного аналізу роботи професорсько-викладацького складу Університету".